Building Department
Mission Statement
Our staff, the City of North Tonawanda Zoning Ordinance and the New York State Fire Prevention and Building Codes are here to protect the public from hazards of fire, inadequate building construction, and to provide for the health and safety of the citizens of North Tonawanda.
---
Hours
Business Hours: 8:00 am - 4:00 pm
Plan Review: 11:00 am - 1:00 pm
Permits Issued: 8:00 am - 11:30 am
Inspections: 1:00 pm - 4:00 pm
General Information
News
As of October 4, 2016, all flat work (concrete/asphalt) will require a permit. Flatwork consisting of a "replacement in kind" i.e.: no dimensional changes will not require prior approval/permit from the City Engineer, however, prior approval/permit must be issued by the City Engineer before the building permit is issued.
Permits
Electrical: Electrical permits may be applied for between 8 am - 11:30 am.
General Building Permits: General building permits may be applied for between
8 am - 11:30 am. Contractors, please bring in a copy of your signed contract. Property survey required for permits for additions, decks, sheds, garages, fences, pools.
Inspections
NOTE: SPECTIONS: FAILURE TO CALL FOR INSPECTIONS WILL RESULT IN FINES
Electrical - Please call Electrical Inspector at 695-8595 (Option 4)
General Building Inspections - Please call 695-8595 between 8 am - 11:30 am.
Miscellaneous
If you are paying by check for both a license and a permit, please bring in two separate checks. If you are applying for both a plumbing permit AND a building permit, please bring in two separate checks.
Currently this office accepts cash or check only. Credit cards are not accepted.
ALL CONTRACTORS MUST BE LICENSED
Fees
Permit Applications
Most permits may be processed via an email to buildingoffice@northtonawanda.org stating job address, scope of work, cost, contractors name (if not the homeowner) and a copy of the contract if applicable.
Regulations
City Codes
Click Here for a list of city codes.
If you have any questions or require further information, please contact the building inspection office.
Department Of Building
City Hall
216 Payne Ave
North Tonawanda, NY 14120

Phone: (716) 695-8595
Fax: (716) 695-8544
Staff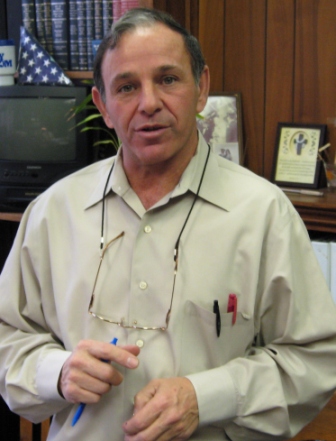 Cosimo R. Capozzi
Building Inspector
John Stahlman
Asst. Building Inspector
Rob DePaolo
Electrical Inspector/Code Enforcer
rdepaolo@northtonawanda.org
Renee Proefrock
Clerk Typist